Egli Concrete Crusher
Revolutionary
This crusher revolutionizes the current demolition concept of the primary demolition
of reinforced concrete and the dismantling of heavy industrial plants.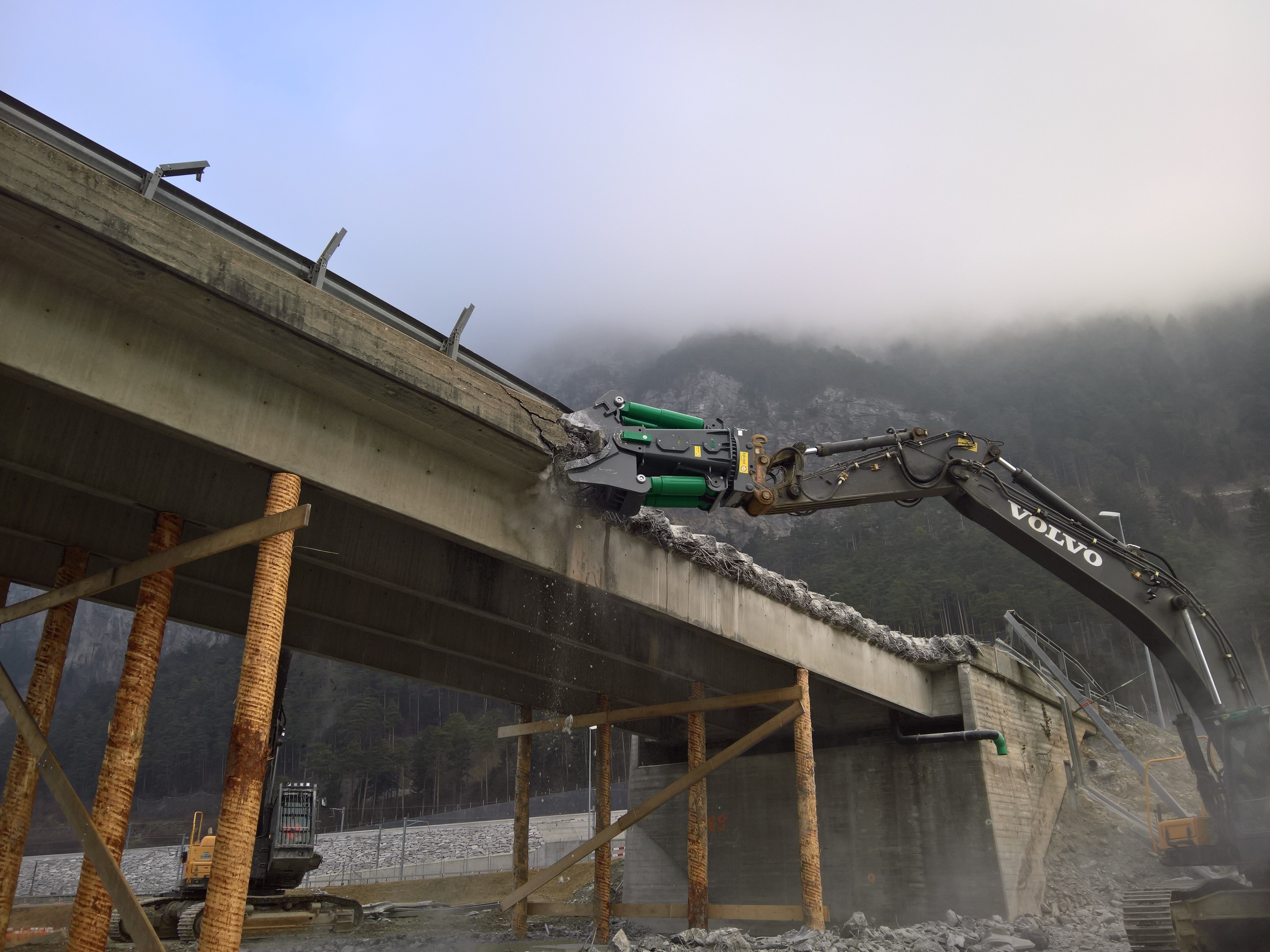 The Egli concrete crusher comprises a basic scissor body and several jaws for the various dismantling tasks. Gebrüder Egli AG conducts their range of products in three concrete crusher sizes, the XMB 2.8 for excavators from 18 to 30 tonnes, XMB 3.7 for 30 to 50 tonnes and the new XMB 5.4 for 40 to 80 tonnes. There are a total of 4 jaw types: The Bionic jaw (a round box jaw), the Tripod jaw (a foundation crusher), the steel scissors and the pulverizer. This range of jaws combined with the patented OilQuick quick-change system allows the optimum utilisation of the concrete crusher and thus, a best-possible cost / utilisation calculation.
The right jaw for every use
Bionic jaw
Tripod jaw
Steel jaw
Pulverizer jaw
Premium Quality
Developed by Thomas Ostermeyer
More than 25 years of experience
Manufactured by Gebrüder Egli Maschinen AG
Components manufactured in Switzerland and Germany
Patented fully hydraulic jaw exchange system, operated from driver's cab
Changing the jaw in approx. 2 minutes